Sam Tomkins' Catalans shirt and medal, Korbin Sims' KR jersey and Sia Soliola's boot from 2014 Grand Final auctioned for Mose Masoe Foundation
Three items of Rugby League memorabilia have today been made available for auction to raise funds for the Mose Masoe Foundation.
They include the 'Masoe 10' shirt worn by Hull Kingston Rovers' star Korbin Sims when facing St Helens in Super League last weekend, when the entire round was dedicated to Mose.
Mose previously wore the number 10 shirt for The Robins until a life changing injury struck in January 2020, and Sims said it was a 'special honour' to wear his name and number, having requested to do to 'show respect for Mose and the front-rowers union'.
Also open to bidding is the shirt worn by Catalan Dragons' Sam Tomkins during their 20-10 win over Huddersfield Giants, and his Man of the Match medal.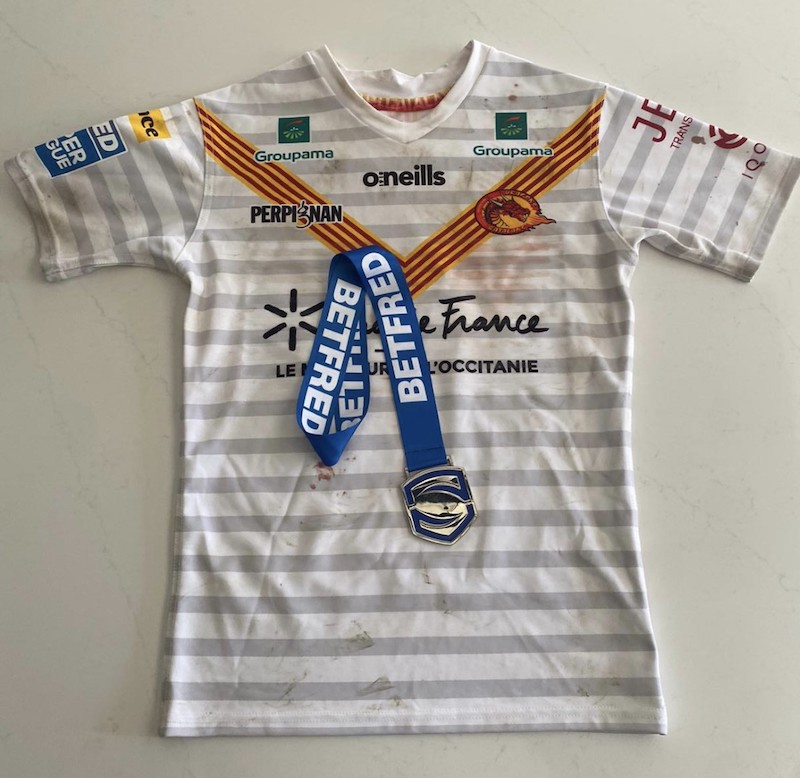 Finally, St Helens supporter Louise Rigby has kindly donated a signed Sia Soliola boot which he wore in the 2014 Super League Grand Final for auction.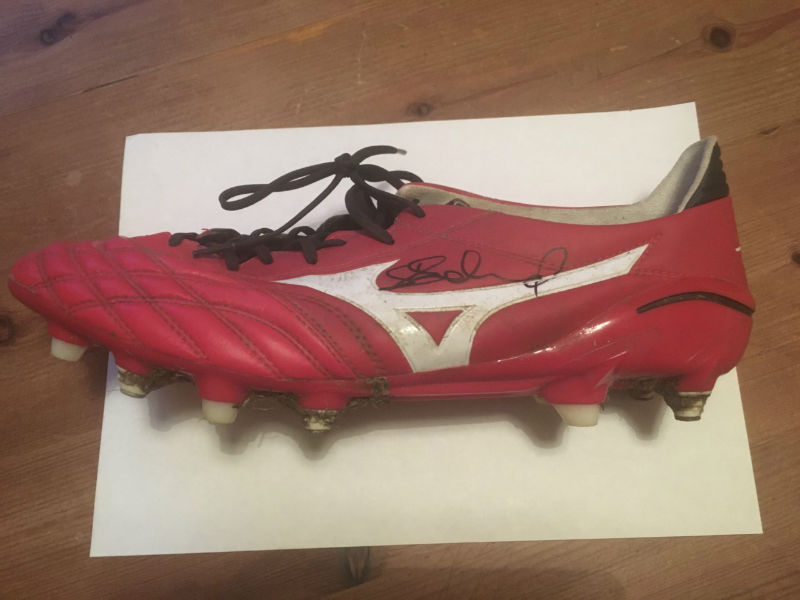 The New Zealand star played alongside Mose in the Saints' 14-6 victory at Old Trafford, and having played together previously at Sydney Roosters, the pair have what Soliola describes as a 'special connection'.
He gave the signed boot to Louise after the victory in 2014, but having seen Mose's situation following his life-changing injury, and the positive manner in which he is facing life, she says she decided to auction the boot to support Mose and his family.
She said: "I know Sia is a good friend of Mose and I'm sure he would be happy with me doing this to help raise money for Mose and his family. Mose is huge inspiration to people who are struggling physically and mentally and his 'Never give up' attitude in the face of adversity is so admirable. This is something I really wanted to do to help so that is why I contacted the Foundation
"The boot still has dried Old Trafford turf on it as I didn't want to scrape it off. Hopefully there will be fans out there keen to have this piece of history, and raise some good money for the Foundation."
Mose, 31, suffered a C4/C5 incomplete spinal cord injury last January which led to him being diagnosed tetraplegic – one of the worst forms of paralysis - meaning he has partial or total loss of use of all four limbs and torso.
Whilst some people experience improvements in symptoms, and others may regain partial or complete control over the affected areas with time, there is currently no way to reverse the damage done.
Mose can still walk only a few unaided steps and any brief activity leaves him shattered. He still has no sensation or dexterity in his hands.
His partner Carrisa has had to become his full-time carer alongside looking after their three young children, providing daily assistance with tasks such as personal hygiene and going to the toilet, as his and bladder and bowels do not function naturally.
Despite much-appreciated support from the Rugby League Benevolent Fund and Rugby League Cares already, Mose and his family are facing the prospect of potentially being left hundreds of thousands of pounds short of what they need to live in some form of comfort, even after an expected insurance payout.
Mose Masoe will be the first beneficiary of the Foundation to carry his name. It will then look to support others by relieving the financial and mental hardship of players who suffer spinal injuries affecting their welfare and quality of life.
Bid for Korbin Sims' 'Masoe 10' shirt
Bid for Sam Tomkins' match worn shirt and Man of Match Medal
Bid for signed Sia Soliola boot from 2014 Super League Grand Final
Fans can still choose to donate either £5, £10, £15, or £20 to the Foundation through our 'virtual ticket' appeal
The virtual tickets will be a donation only, as a gesture of solidarity within the Rugby League community.
Sky Sports subscriptions are still required to watch Super League games as normal.
Text 70085 and;
Text 5MOSE to donate £5
Text 10MOSE to donate £10
Text 15MOSE to donate £15
Text 20MOSE to donate £20
Texts cost amount donated plus one standard rate message
Donations can also be made at the Foundation's Go Fund Me Page